Rings on a Tree (click to listen)
A new album of 15 songs written by Owen Temple and friends – available worldwide on September 29.
It was produced by Gordy Quist and recorded in Austin, Texas at The Finishing School.  
VIDEOS OF SINGLES FROM THE NEW ALBUM
Owen Temple's new record, Rings on A Tree, is a concept album – an examination of family history and the way every interaction we have reverberates for generations.
"It's clear that our lives are a distillation and expansion of the lives that have come before us," Temple said. "Every life, every interaction of matter and energy that happens, reverberates through the universe in an ever-expanding field. Waves of behavior that cause other waves of behavior, not just in one life, but in all our lives.
"During the Covid lockdown, I wasn't writing much on my own, but when a friend would call and say, 'Let's go to a park and write a song,' I'd always go. These meetups resulted in a reexamination of what's important in life. We wrote songs that looked at the intergenerational interactions that created a certain wisdom, insights that transcend our narrow view of the present."
As the songs accumulated, Temple saw them taking a spiritual, philosophical tone. "I was haunted by the ideas of our great-grandparents. Shadowy photos and mysterious documents from their eight lives give us clues about how these people have major consequence on our lives, even if we don't understand exactly how. If you trace the branches of any family tree back far enough, you can see we're all connected. That inspired the song 'Rings on a Tree' and the entire album."
Part 1 – Big Bang
Beautiful Accidents
Always Becoming
Part 2 – Pantheon
Can't Stop Won't Stop
Virginia and Hazel
Churches and Cantinas
Part 3 – Tree of Life
Wild Seeds
Rings on a Tree
More Like September
Gentle James
Twenty Years
Part 1 – Big Bang
Beautiful Accidents
Always Becoming
Part 2 – Pantheon
Can't Stop Won't Stop
Virginia and Hazel
Churches and Cantinas
Part 3 – Tree of Life
Wild Seeds
Rings on a Tree
More Like September
Gentle James
Twenty Years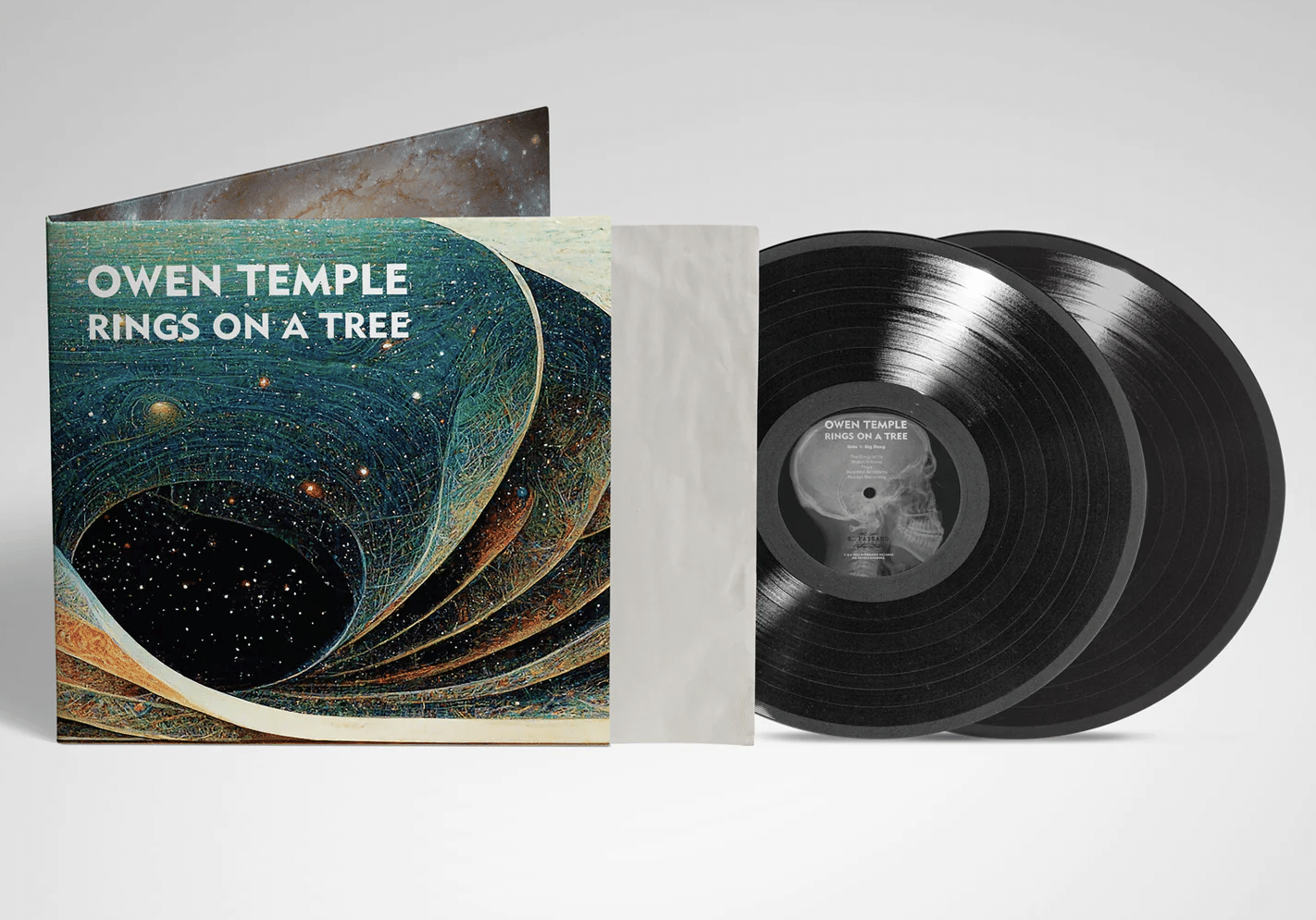 Back in May 2014, my frequent songwriting collaborator and old friend Gordy Quist (of the Band of Heathens) and I hosted our first Songfarmer™ workshop. 13 folks
Read More »