This week, we're celebrating 25 years of releasing recordings through El Paisano Records. 
I started this record label as a sophomore at UT after spending a week at the (very rundown, pre-renovation) Hotel Paisano in Marfa. Our first products were cassette tapes(!) and CDs, and this week, our 15th and most recent release this week will be delivered as a double vinyl LP and streaming digital album. 
Now that our best-selling product is a vinyl LP that comes with digital downloads, I suppose we have seen the move from analog to digital… to analog AND digital. Demand for cassette tapes has been bumping up in the last few years too.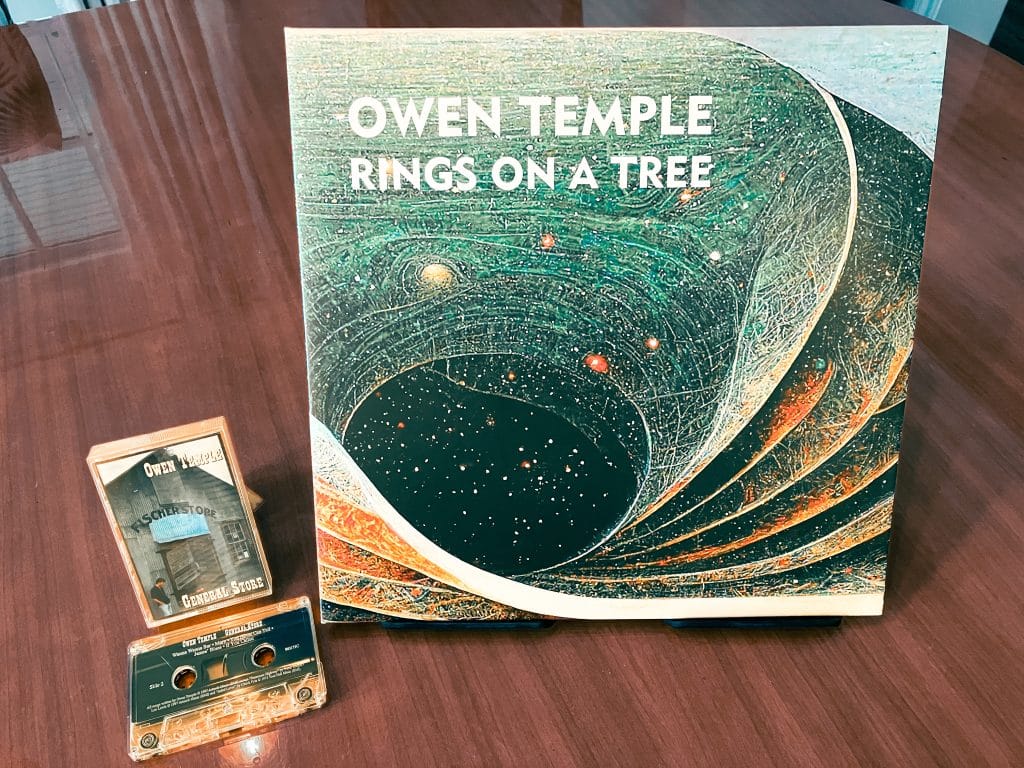 Of course, just about every track released needs a video, and singles are more important than ever. More and more released albums often just roll up a handful of previously released successful singles. (Rings on a Tree, however, is a concept album, so there is a common theme throughout the songs on the album).
Though most of the songs on the new release were written with songwriters collaborating in the same room, we have released songs that were written over FaceTime and Zoom calls.
It's wild to imagine how music will be delivered 25 years from now. As holograms projected on coffee tables like the Star Wars chess game? Virtual reality concerts?
Regardless of form or format, music will continue to be the primary way humans connect on a soul level. Songs (and cooking outside) might be the ultimate bonding technologies. And live shows can be fulfilling in a way that no recording can approach.
Songs have the power to bring people together — to generate a common spirit that endures and sustains in people long after the recording or the show is over.
Here's to the aesthetic, spiritual, technological journey, led by songs, over the next 25 years. Cheers to what changes and to what stays the same.