I love seeing the neon sign of a welcoming place in the night. In my experience, all the people at Dosey Doe, from the sound engineers to the waitstaff to the owners, go out of their way to make sure folks have a great time any night you're with them.
We'll be playing an album release show with the band at Dosey Doe BBBQ on Saturday October 21 (tickets).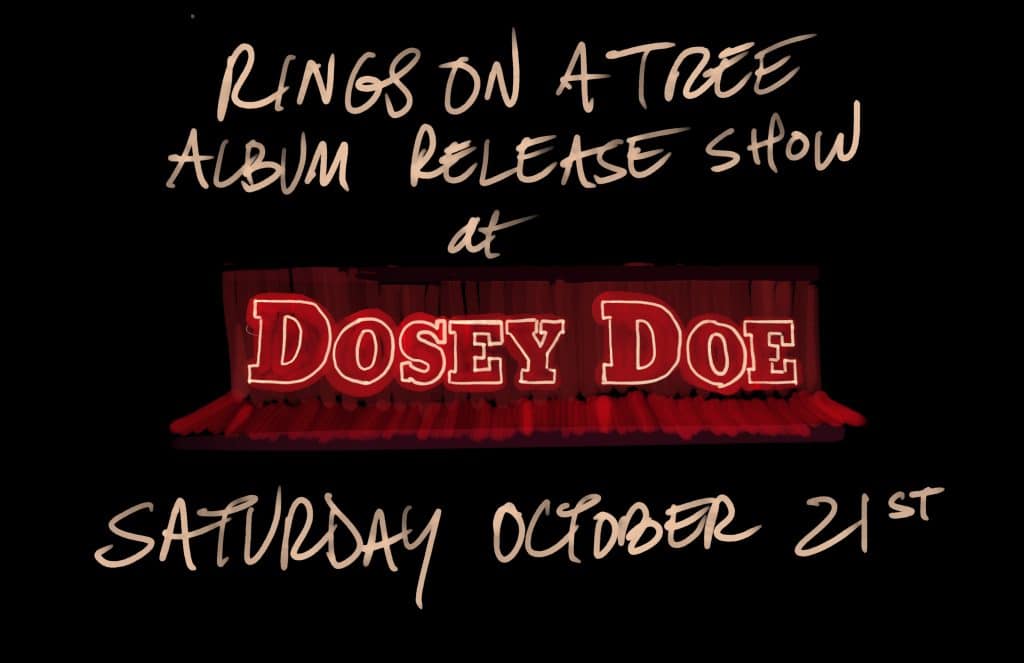 Steve Said, owns Dosey Doe. In the 1980s and early 1990s, Steve worked as a lyric ghostwriter before starting his venues, restaurants, and coffee business. Here's a great profile on him and his business journey.
Steve contributed lyrics to Collective Soul's 1993 hit "Shine." The band called him from the studio– they needed something to fill a spot in the pre-chorus. He proposed "yeah" – and if you know the song, it is the perfect lyric in the song. It is a hook that you hear once and you carry with you the rest of your life.
Steve's got a heart of gold, his venues shine, and whenever he proposes an idea, always say "yeah."