The Saxon Pub holds a special place in my heart. Here's two drawings I made of it – the front porch of the entrance and the neon sign on South Lamar.
I first saw Rusty Weir play here on a Thursday night in 1995. I talked to him after the show and told him I liked hearing the introductions he made to his songs. He said, "Yeah, first you write the song. But then you got to write the story of the song."
I recorded a live album here in 2013. Dustin Welch and I got to host many Sunday morning meetups of Soldier Songs & Voices here, teaching guitar and writing songs with veterans. And I'll be playing my Austin album release show here on Tuesday, November 7 at 8pm (tickets).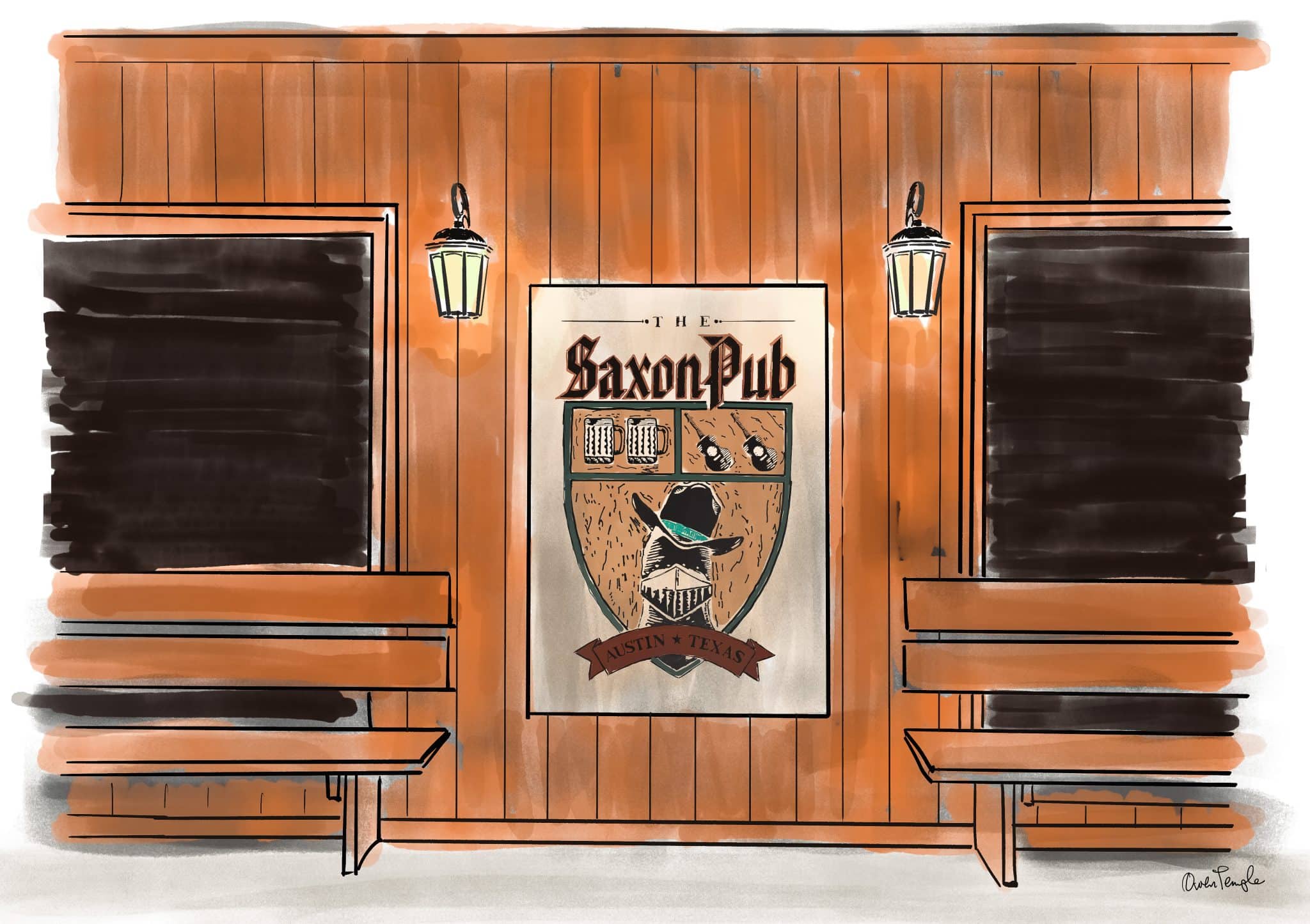 If you want the background on the place, this article in Texas Music magazine can fill in the gaps for you about the way the Ables family has run this business, forming long-lasting, great relationships with artists and audiences over the years. For me, the Saxon is the heart and soul of Austin music.