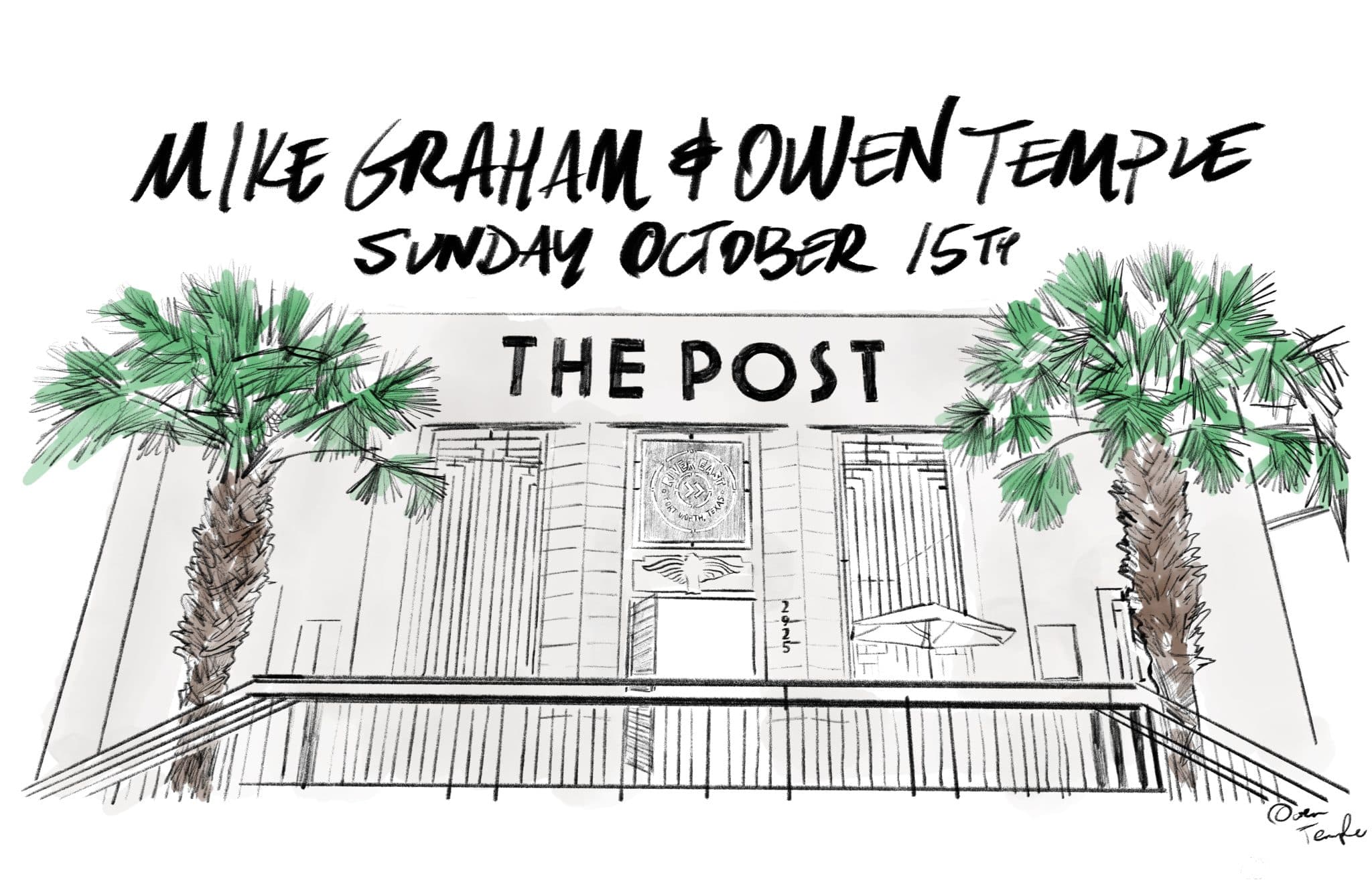 This Sunday, October 15, Mike Graham and I will be swapping songs at a great listening room in Fort Worth called The Post at River East. The show starts at 6pm. Mike and I have played a songswap together at this venue once before – last summer – and it was a pleasure. The folks running this place know what they are doing.
Tickets for the show are here.
Next weekend, I'll be playing with my band at another release show at Dosey Doe Whiskey Bar in The Woodlands, Texas on Saturday, October 21. Tickets for that show are here.
Thanks for all the kind words about the new album. At the links below you can take a listen, and see where we'll be playing release shows in the months ahead. It's sure been fun singing these new songs (and the old ones) for you.